Kinetico Whole House Reverse Osmosis System
It is clear that we can no longer take the quality of our drinking water for granted.  Private well water can be affected by many contaminating factors, while some city water treated to meet all federal guidelines has even been found to contain bacteria, viruses and protozoa, along with a host of other contaminants.
Unpleasant tastes and odours or cloudy water may be signs of impurities, many harmful contaminants are invisible and can only be detected through professional laboratories.
Everyone knows that bottled water is expensive and wasteful.   So, un-bottle your life and enjoy the best-tasting, best-quality drinking water on earth and a clear conscience. Read More
When you work with experts in water filtration to obtain your own Kinetico whole house reverse osmosis water system, you can rest assured that the water you drink, wash and clean with. Why? Because it will always be of superior quality if you use Kinetico whole house filter.
Your Kinetico whole house reverse osmosis water system softens filtered water, which will cause less damage to your pipework and appliances, will be gentler on your skin and will of course taste fresher. With unpleasant contaminants removed, it will also be a much healthier source of hydration for you and your family than regular, unfiltered water.
Why Choose De Anza Water Conditioning for Your Kinetico Whole House RO System?
Here at De Anza Water Conditioning, we are proud to have built a strong reputation as one of the leading specialists in water filtration currently operating in the Bay Area. We have helped over twenty thousand satisfied customers from all across the region to obtain the quality water solutions they need, and we are always happy to work with new clients on any project large or small.
Founded by John Schafer almost four decades ago, De Anza Water Conditioning is a water conditioning company that is proud to provide a comprehensive water treatment service built around the powerful and energy-efficient Kinetico systems. Our systems are all non-electric and environmentally friendly, and they work equally effectively in both residential and commercial water softener systems settings and etc. Utilizing patented technology and fully certified by the Water Quality Association (WQA), the systems we install provide 24/7 access to clean, filtered drinking water and are renowned for their reliable and low-maintenance performance.
And our service doesn't stop when your installation is complete. Our team of highly trained and experienced water specialists are always on hand to provide ongoing support and advice, and we offer an incredible industry-leading ten year warranty on all our products. Should you require any maintenance or diagnostic work in the future, our fully-trained technicians can conduct water testing, technical support and maintenance to make sure that your Kinetico whole house reverse osmosis system is always operating at its best in the long term.
Get in Touch Today to Find Out More About Kinetico Whole House Reverse Osmosis
To find out more information about any of the Kinetico whole house RO system or otherservices on offer here at De Anza Water Conditioning, please do not hesitate to get in touch with a member of our friendly and knowledgeable team of water filtration experts. We will be happy to answer any questions you may have, discuss your various options with you in detail and provide you with a personalized quote for your project. We also supply Kinetico replacement filters.

Kinetico K5 Drinking Water Station
Kinetico's K5 Drinking Water Station®, our best reverse osmosis system, includes unique features and is customizable to suit your specific treatment needs.
With FlexFiltration, the K5 Drinking Water Station is fully customizable to meet the needs of your family.
QuickFlo® Technology

The K5 features QuickFlo® technology to deliver a strong, steady stream of high-quality water when you want it. Fact is, the K5 produces more water faster than any other comparable system so you won't need to ration or wait for your water.

99% Contaminant Removal

The K5 significantly reduces more contaminants than any other drinking water treatment unit. The K5 is certified by WQA to NSF/ANSI Standard 58 for PFOS/PFOA removal.

EverClean® Rinse

Thanks to EverClean® Rinse, the K5 uses high quality water to clean itself which keeps the system in top working order and extends the membrane's life.

Exclusive Features

Additional features like the MACguard® Filter and PureMometer® Filter Life Indicator let you know when it's time for filter changes and prevent you from pushing the filters past their capacities. Quick-disconnect filter cartridges make changing filters a snap.

Customizable, Multi-Stage Filtration

You can customize the FlexFilters in your K5 according to the specific water challenges you're facing now or that you may encounter in the future. Choose from eight different filter options to meet your removal needs now and in the future. FlexFiltration means you can switch up your cartridges at any time based on changing water conditions and needs.
Kinetico K5 Drinking Water Station®
Standard

Filter Cartridge Options
The Kinetico K5 Drinking Water Station uses three standard filters – one to remove chlorine, another to remove contaminants such as metals and nitrates, and one more to eliminate additional compounds that could result in foul tastes and odors.
The Standard Filter Cartridges include two sediment prefilter options, the reverse osmosis membrane and a postfilter.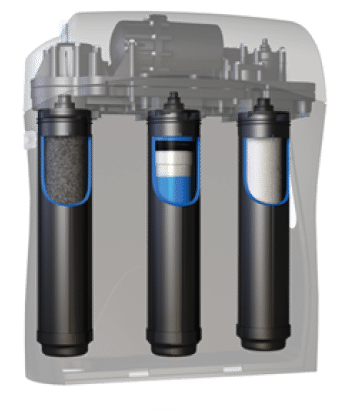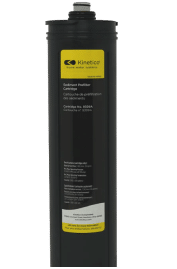 Sediment Prefilter
The Sediment Prefilter cartridge is designed to reduce sediment content during the prefiltration stage. It is commonly used for well water supplies.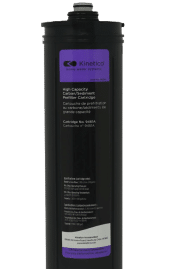 High Capacity Carbon/Sediment Prefilter
The High Capacity Carbon/Sediment Prefilter cartridge is designed to reduce sediment and chlorine content during the prefiltration stage. It is most generally used for municipal water supplies or in cases where water is treated with chlorine.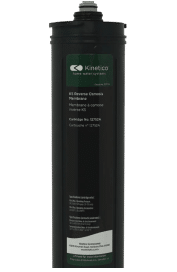 K5 Reverse Osmosis Membrane
The reverse osmosis membrane is the heart of the K5 Drinking Water Station and its design is exclusive to Kinetico. It is not a FlexFilter and does not need to be replaced regularly like FlexFilters.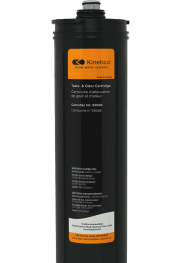 Taste and Odor Postfilter
The K5 Drinking Water Station's postfilter reduces tastes, odors and aesthetic chlorine before water is consumed to ensure it tastes great.
Kinetico K5 Drinking Water Station®
Flex

Filter Cartridge Options
Along with the standard K5 cartridges, Kinetico's revolutionary dual FlexFilters provide customizable filtration to tackle your water's specific filtration needs.
The FlexFilter options include solutions for reducing contaminants like bacteria, viruses, VOCs, as well as solutions, to add beneficial minerals to your drinking water.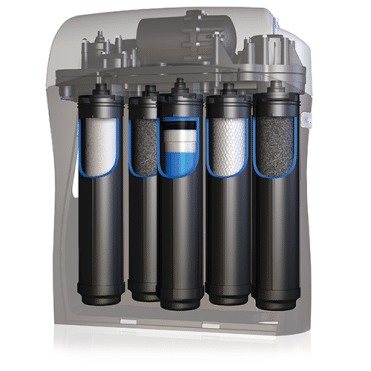 Chloramine Guard
The Chloramine Guard cartridge is designed to significantly reduce chloramine, a chemical compound made of free chlorine and ammonia. Chloramine is used to treat approximately 1/3 of US municipal water sources.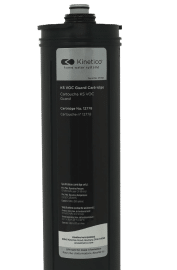 VOC Guard
Our VOC Guard significantly reduces volatile organic compounds like pesticides, paints, cleaning supplies and other chemicals that may be in your water.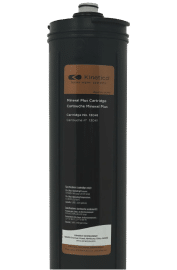 Mineral Plus
The Mineral Plus is an additive cartridge that lets you add beneficial minerals such as magnesium and calcium to your treated drinking water.
Purefecta® Guard
The Purefecta Guard cartridge generates biopure drinking water by significantly reducing 99.99999% of bacteria and 99.99% of viruses.
Arsenic Guard
The Arsenic Guard cartridge is specifically designed to reduce arsenic (AS III) in water.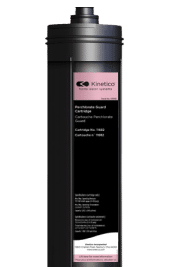 Perchlorate Guard
The Perchlorate Guard cartridge significantly reduces perchlorate in water. Perchlorate is a byproduct of certain forms of manufacturing, but it can also occur naturally.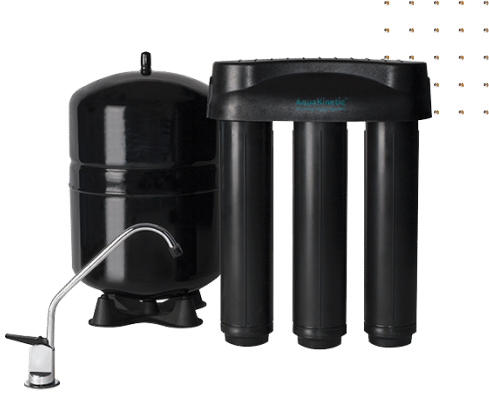 AquaKinetic A200 Drinking Water System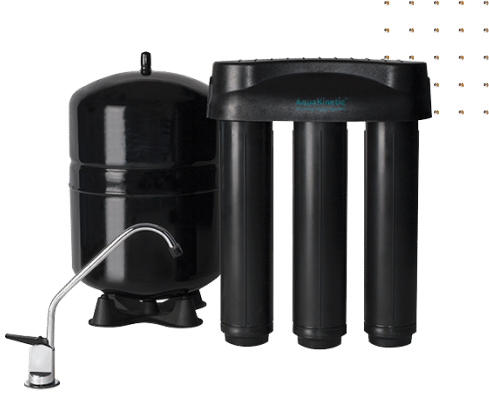 Kinetico's most economical reverse osmosis system, the AquaKinetic A200 Drinking Water System, improves the taste and purity of drinking water.
AquaKinetic A200 Highlights
Convenient

The AquaKinetic A200 Drinking Water System is a great way to have an abundant supply of high quality and great-tasting water for drinking, cooking and other uses. Quick-disconnect filter changes are easy and sanitary.

High Daily Production Rate

The reverse osmosis membrane produces higher quality water at a faster rate than competitive systems.

Lead Free Faucet

The A200 offers a lead-free faucet to dispense its high-quality water. Drinking water is dispensed via a dedicated faucet at your sink.
We've Proudly Served The Bay Area For Over 40 Years
Join Over 15,000 Happy Customers From San Francisco To Monterey…
Honestly, over the years of calling De Anza Water for service was never a headache.  They had always been responsive and came on time and when they said they would.  There were never any surprises.
When I sold my house recently, I needed to fix the Reverse Osmosis unit because of a leak which was due to the housing of the unit, no big deal, really.  I worked with Jennifer Administrative Assistant where she never ever left me high and dry.  She responded very quickly, was completely behind what she said, and she helped schedule an appointment with the new owner.  She is the best!!!
The unit is fixed and working properly! Thanks so much for the great service over the years!
I was looking for a good water softener for a long time. I finally had enough with hard water for water stains and hair loss. So I started shopping around again and read some good reviews about Kinetico. DeAnza was very knowledgeable about water softener and understood my concerns about using soft water for irrigation and proposed a perfect solution to install another irrigation pipe directly to my backyard. Considering all the unique features of Kinetico and my concern was resolved, I hired De Anza water to install a refurbished system.
The system looked very nice in my garage. They showed me how to by-pass the water softener to clean the water filter and also mentioned that where the system might leak. So far the system is working perfectly and I cannot be happier with how my water now feels.
Our family chose De Anza Water Conditioning for many reasons.  They were extremely responsive to my online Yelp quote request, super friendly on the phone, and they carry a very high end product.  They are an authorized dealer of Kinetico which is basically a 2 for 1 product you get soft water all the time and all of your entire homes water is filtered.
Installation was super easy and fast.  Plumbing was routed very efficiently and clean looking.  It took only a couple of hours to finish the install. It has been a little over a week now and we can definitely taste, feel, and see a huge difference. Soap is super bubbly, water taste is amazing, our hair is softer more clean feeling.  We are really excited about our water quality now.  In honesty I was not expecting this big of a difference.  We don't like to mess around drinking and showering in poor quality water.  Thank you De Anza.
Requested De Anza Water to service our water softener and change out the whole house filter, and reverse osmosis water filters.  When our tech arrived, he suggested the possibility of replacing our 20 year old water softer. Technology has improved the softener to use 30% less water, 30% less salt, and less energy. Sounded like a win to us. We're glad we did it! I've been with De Anza Water conditioning for 20 years. We always find them to be 5 stars for us.
De Anza water has been a great solution for a filtered water system for our office! They are professional and responsive, highly recommend!
I highly recommend De Anza Water to anyone!! Great customer service!!!
We just had to place a service call (for something we caused… we still love the Kinetico system!!). Making the appointment was easy. We really appreciate that we got a message when our technician was on his way. It had his name, photo and a link to see how far away they were and when they would arrive.
They were so thorough with everything and respectful of our property!! And provided helpful info for extending the life of the system. 
I was very happy with the service and support from De Anza Water conditioning. Their package and service was not the least expensive that I considered but I was impressed by the long term support they provide their customers. I had a lot of questions and our sales person Tam was patient and addressed all my concerns. Installation went smoothly and I am SO happy with the system and the quality of our water.  I highly recommend De Anza Water.
Flow pressure of water is not compromised either, while ensuring great quality filtration and softening. Equipment does not use electricity either, compared to other brands that use electricity. Maintenance is not required every year for softener compared to competitors. This is a high quality product. Although expensive than other cheap brands, quality speaks for itself. In long run that additional expense does pay off.
I just LOVE these folks!  They have serviced my water softener for the better part of the last 15 years:  they are always on time, they are always thorough, the price is always what they said it would be when we scheduled the appointment, and they are always professional.  Patrick came out a couple weeks ago to change the carbon.  When he was doing it, he noticed a couple problems with the water softener and so he just fixed them without any extra charge.
We have been drinking their water since moved to California. we didn't like the hard water and the quality, found De Anza Water and learnt that we could get water softener and filtered drinking water installed, we decided to go this path. They came out, got everything installed, Patric, the installer is extremely knowledgable and helpful, he's really clean and efficient, got everything done in 4 hours! Now w can't wait to take it first shower with this new water softener! If u want get good quality water, bath ur kids and take care ur water pipes, go to De Anza water!
We have been a client for 10 years for water softener with De Anza and very happy.  After doing a lot of research, we had Kinetico RO put in for drinking water and LOVE the system.  It is amazing.  John came out to our house for consultation and we really learned a lot from him.  The water quality Exceeded our expectation.  Mike installed the unit and he was superb and we thank him for his amazing work.  Thank you John, Lynne, Mike, Judy and Ian.  The customer service is great.  If you are really looking to get an RO system, this is it.  It is expensive but WORTH IT. Every time I drink it, I think of John and how passionate he is about his work and company.
From start to finish, the most professional company I have ever worked with and who only sells and installs the most superior and highest quality water treatment systems available!
De Anza Water conditioning is consistently over delivering. My first installation was in 2008. Ever since then, when ever I have had a question or concern they were no more than a phone call away. Always on top of things and super helpful.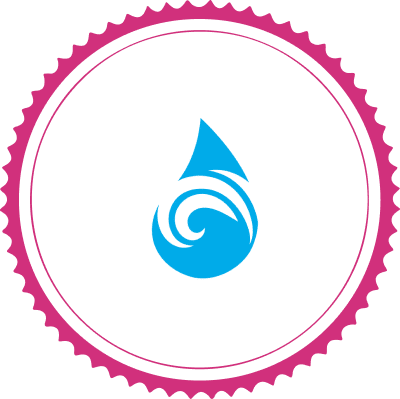 You're Covered By De Anza Water Conditioning's Crystal-Clear, Triple Guarantee
With more than 40 years of experience and trust built up from serving 15,000+ Bay Area customers, we want to keep that going for the next 40 years and beyond. That's why we cover you with our unbeatable, crystal-clear triple guarantee.
Here's how it works:
Soft, Filtered  Water Guaranteed

Our cutting-edge Kinetico water softeners and reverse osmosis systems will consistently produce soft, filtered water on a 24/7 basis. If your system doesn't perform for any reason, simply let us know in the first 60 days, and we'll fix or replace it free of charge.

Industry-Leading System Warranty

All our Kinetico systems carry an industry-leading warranty, so you get peace of mind thanks to lower maintenance costs for years to come.

Try It Before You Buy It!

Not sure whether a water softener or reverse osmosis filter is right for your business (or both)? Try one risk-free for 60 days! If you don't love it, we'll uninstall it AND give you 100% of your money back.
WONDERING WHICH SYSTEM IS RIGHT FOR YOU?
Claim Your FREE Water Test With A Kinetico-Certified Water Specialist And Get A Customized Recommendation (Worth $125)
Save Up To $500-$1000 When You Invest In One Of Our Leading Water Softeners Or Reverse Osmosis Systems!
Want to know whether your home or business water is safe? Don't put up with scaly hard water that tastes like it was scooped out of a swimming pool any longer! Book your free water test with our Kinetico-certified specialists to discover how you can get soft, purified water free from up to 99.9% of contaminants!
Discover How To Remove Up To 99.9% Of Contaminants And Get Safe, Delicious-Tasting Water In Your Home! (Value $125)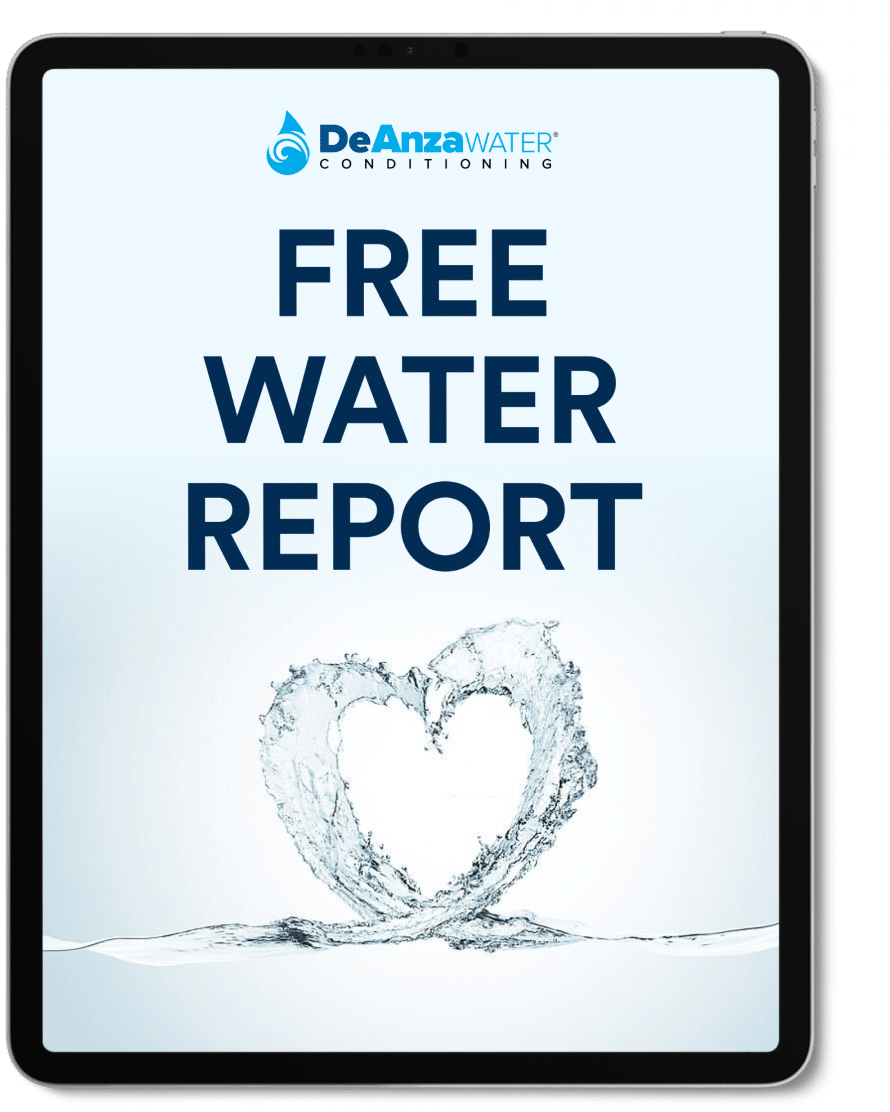 IS YOUR NEIGHBORHOOD'S WATER SAFE?
Get Your FREE Water Report to Discover the Quality of Your Water in Your Zip Code
Wondering whether you need a water softener, a filtration system, or both? Find out whether there are hard minerals or potentially harmful contaminants in your water supply! Simply let us know your details, and you'll have a simple, easy-to-understand report that reveals everything you need to know ASAP!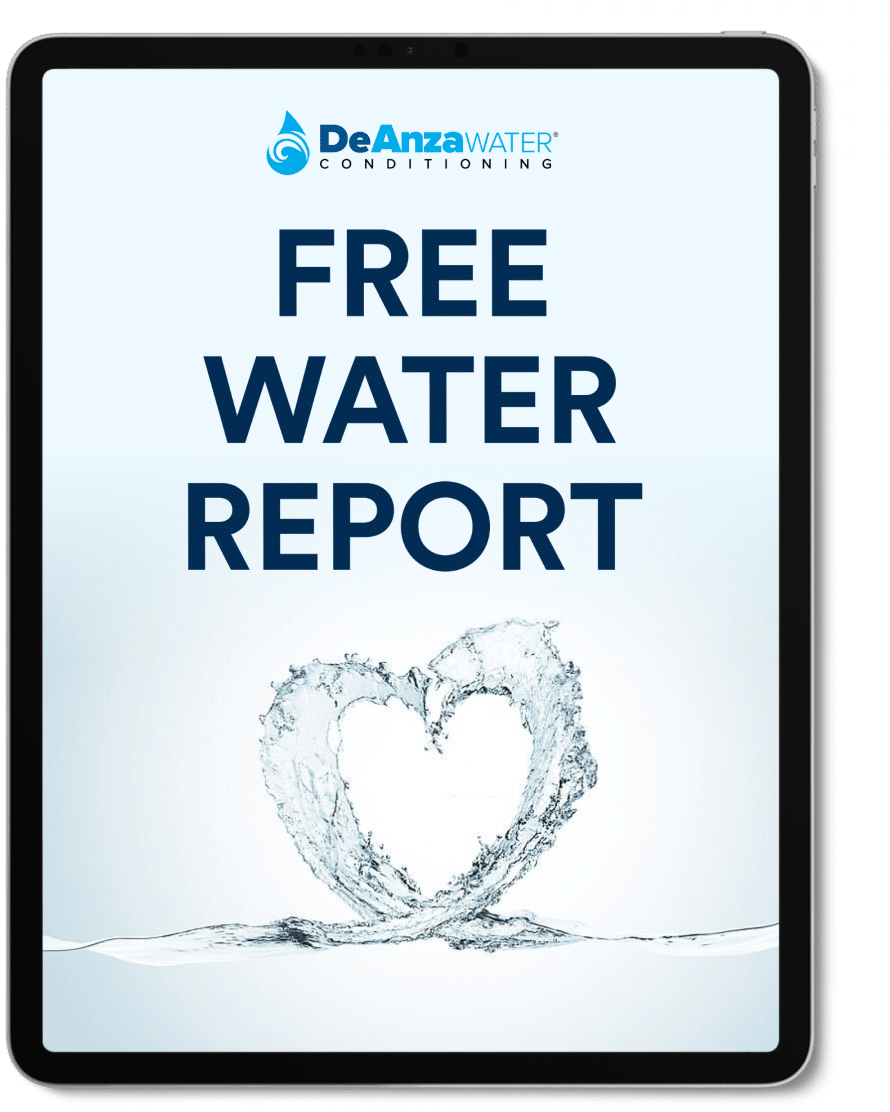 Discover How To Remove Up To 99.9% Of Contaminants And Get Safe, Delicious-Tasting Water In Your Home! (Value $125)